Math Curriculum for Home or School
by Award-Winning Author Richard W. Fisher
What Parents and Teachers Say!
THE BEST MATH BOOK EVER!!!!
My 10 year old son who I homeschool loves this math book. We have gone through so many curriculums because he loves math. This book he enjoys and feels that it makes math so much easier. He loves the videos. I recommend this book for everyone!! if you want to learn math quick and easy this is the way to go.
This is Just Excellent!
I do a lot of tutoring for high school students, many of whom are not doing well in various math courses because, for a variety of reasons, they never mastered the basics. This book is absolutely excellent for that, going step by step. A very valuable tool for me and it does not 'talk down' to the student, which is pretty important for the older kids.
Wonderful and only 20 minutes a day!
I liked this book enough to order more titles in this series. The book is precise and the videos are an immense assett. Well worth the price! I recommend the NoNonSense Alebra, Math Essentials Book 1 and 2, Geometry, and Pre-Algebra books. They are worth it!
"This book makes learning math easy and fun!"
"I ordered this book to re-learn some of the math I learned in high school eighteen years ago for a test I have to take for a job. Its very easy to learn from this book and I enjoy working the problems out on the pages. Thank you."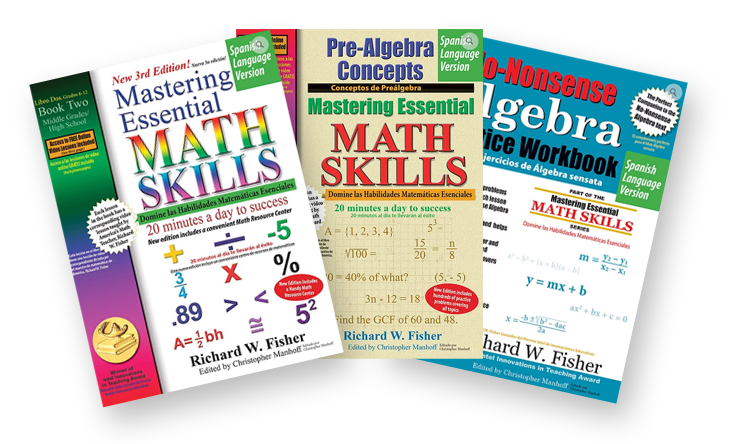 Have a Quesiton or Comment?